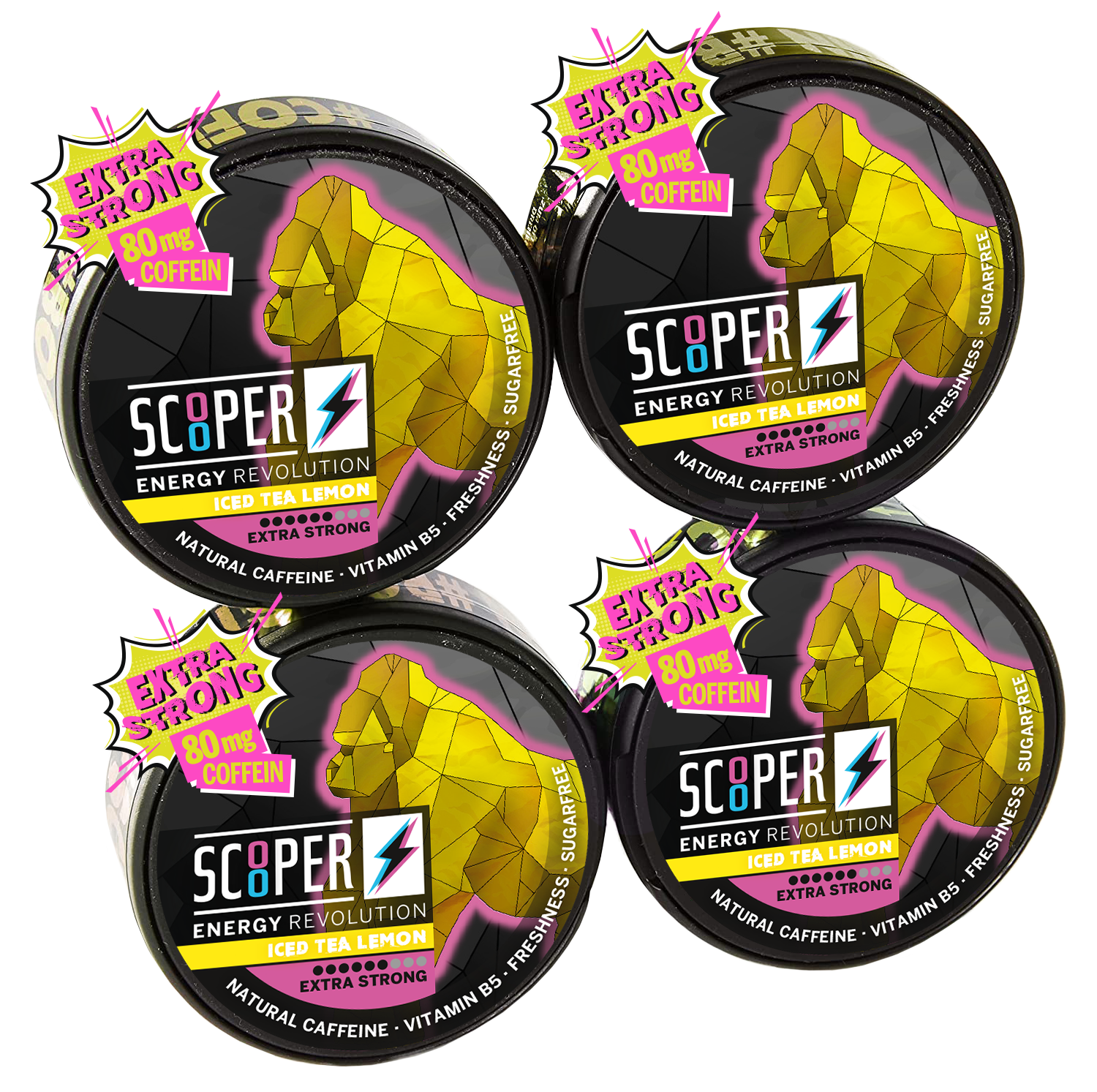 SCOOPER Energy Iced Tea Lemon Extra Strong Box (4 cans)
✅ Wirkt schneller als jeder Energy Drink
✅ 80mg natürliches Koffein
✅ Nikotinfreies Snus
✅ Ohne Zucker
✅ Vegan
Auf Lager - in 2 - 4 Werktagen bei dir
When life gives you lemons, make fruity sweet EXTRA STRONG caffeine pouches! True to the motto, it doesn't always have to be sour - our iced tea and lemon scoop not only refreshes you on hot summer days, but picks you up all year round without breaking a pout!
Team Lemon or Peach?
Refreshing, fruity, sweet, EXTRA STRONG - you have to let that melt under your upper lip!
Ingredients Iced Tea Lemon Extra Strong: sweeteners (erythritol, xylitol, sucralose), bulking agent (microcrystalline cellulose), caffeine (13.5%), flavoring, humectant (glycerol), calcium D-pantothenate (vitamin B5), table salt, acidity regulator (Citric acid)