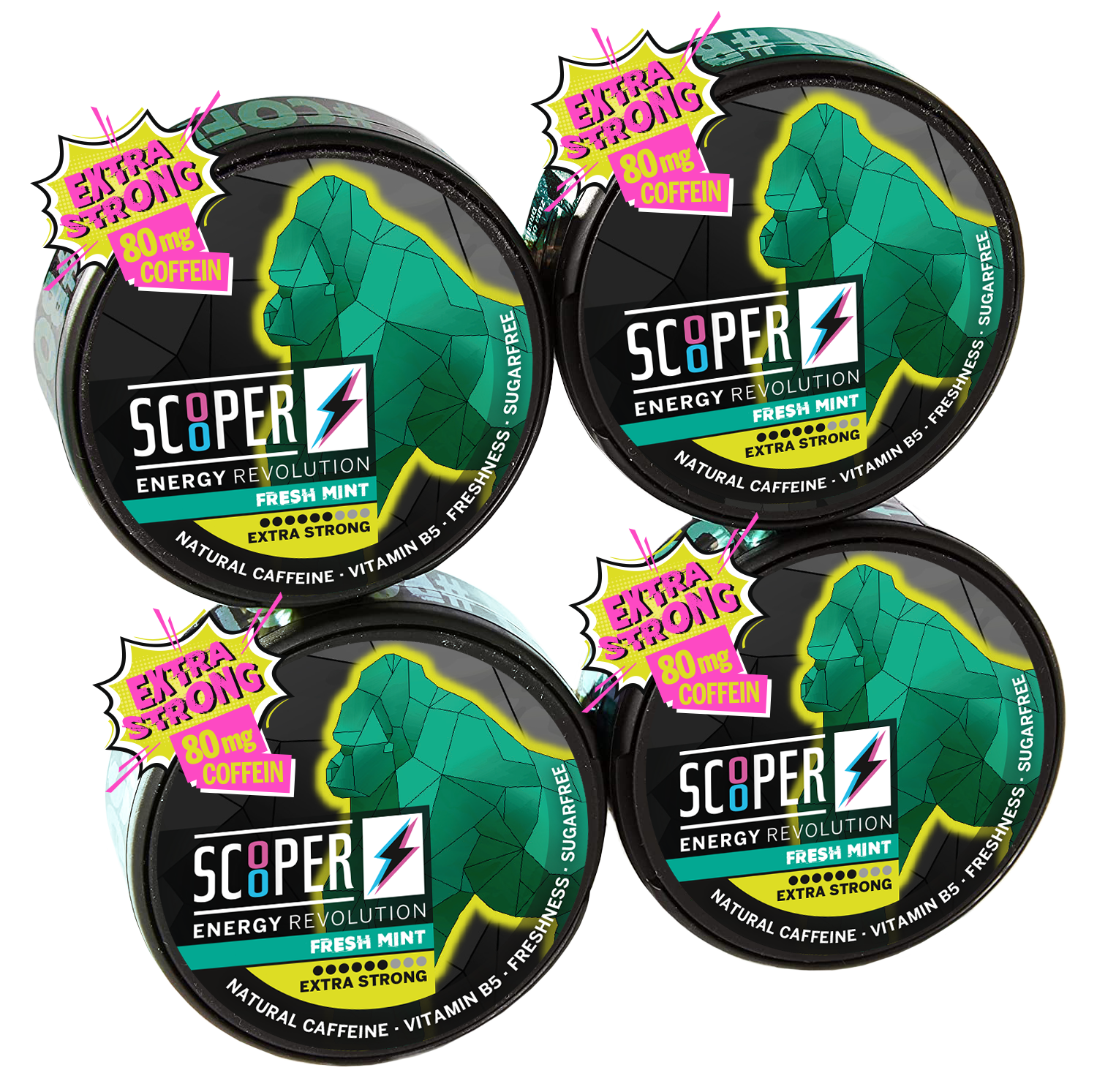 SCOOPER Energy Fresh Mint Extra Strong Box (4 cans)
✅ Wirkt schneller als jeder Energy Drink
✅ 80mg natürliches Koffein
✅ Nikotinfreies Snus
✅ Ohne Zucker
✅ Vegan
Auf Lager - in 2 - 4 Werktagen bei dir
This scoop is accused of the following crime: maximum freshness! This minty hot scoop makes sure your gums notice it's there in seconds! Nothing for rusk lollipops, but really something with taste!
With FRESH MINT EXTRA STRONG, bad breath will no longer stand in the way of an hour-long date.
Fresh, cooling, hot, EXTRA STRONG with 80 mg caffeine - the feeling of freshly brushed teeth on the go!
Ingredients Fresh Mint Extra Strong: sweeteners (erythritol, xylitol, sucralose), bulking agent (microcrystalline cellulose), caffeine (13.5%), flavoring, calcium D-pantothenate (vitamin B5), table salt, humectant (glycerin)